Obituary of Ms. Hiroko Suzuki
Ms. Hiroko Suzuki, former president of TERI, passed away on August 13, 2021. She was 80 years old.
Hiroko is the niece of Dr. Shinichi Suzuki, the founder of Suzuki Method, and she grew up listening to Schubert's "Unfinished" at the suggestion of Dr. Suzuki. From an early age, she was always a cheerful leader.
Hiroko graduated from Toho Gakuen School of Music with honors and has been a TERI violin and viola teacher since she was a student.
She was the 4th President of TERI from 2013 to 2016 and has been the Honorary President of the International Suzuki Association since 2020.
Hiroko had been ill for several months and had been recuperating at home. She passed away peacefully at 9:00 a.m. on the 13th, attended by her family, including her son, Shigeru Ishikawa, and her daughter, Sakiko Ishikawa (a TERI piano teacher).
The family wishes to hold a farewell party when the corona pandemic has settled down.
We would like to express our deepest gratitude to Ms. Suzuki for her contribution to the Suzuki Method over the years, and we pray for the repose of her soul.
TERI President Ryugo Hayano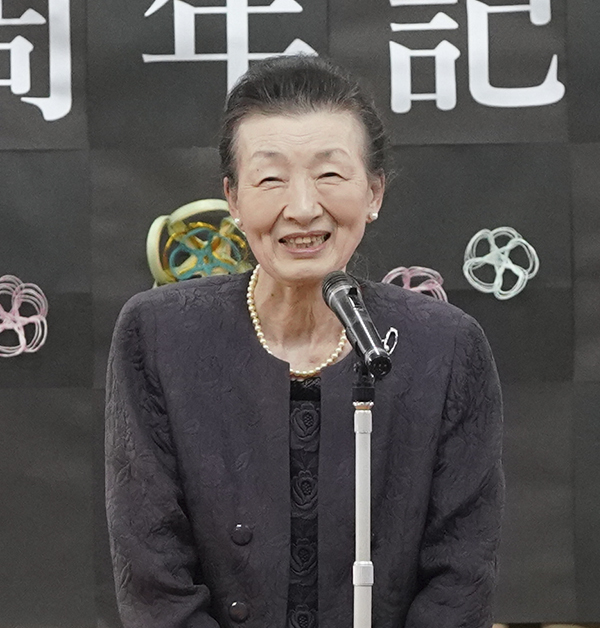 To celebrate the 70th anniversary of the TERI Summer School, the following two concerts will be streamed online on Saturday, July 31.

(2021-07-26up)

Inquiries
·Address
Talent Education Research Institute ,
The International Academy of the Suzuki Method,
Headquaters:
3-10-3 Fukashi, Matsumoto-shi, Nagano-ken 390-8511 JAPAN
TEL: +81-263-32-7171 FAX: +81-263-32-7451
·E-mail
Inquiries may be sent to
Talent Education Research Institute at teri@suzukimethod.or.jp